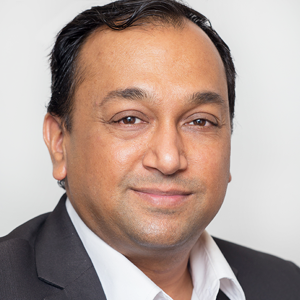 With nearly 2 decades of experience in quality assurance, regulatory submissions, registrations and FDA audit in the U.S., Canada, Australia, European Union, Asia and South America, Ingle will lead Quality and Regulatory for Gordon.
A seasoned, senior professional with over 16 years of experience in management and hands-on experience in quality and regulatory, Prashant Ingle is well-versed with GMP, ISO, and FDA audit for contract manufacturers of cosmetics, hair care and supplement products.
Ingle has worked with such brands as Johnson & Johnson, Herbalife and Sanofi.
"We're thrilled to welcome Prashant to the Gordon Labs team," says CEO Michael Pereira. "He brings extensive experience in quality control process as well as regulatory and management. His addition will create opportunities to continuously improve our capabilities offering impeccable quality assurance and regulatory compliance for our customers."
"Over my career, I have had the opportunity to collaborate with research and development teams and led manufacturing teams to launch new products valued at over $20 million or more in annual sales and managed risk for products valued at $100 million in annual sales," says Ingle. "I am excited to bring my experience to our customers at Gordon Labs."
A Certified Quality Auditor by American Society for Quality, Ingle holds a Master of Science in pharmaceutical chemistry, a Master of Science in microbiology and a Bachelor of Science in microbiology.